Online Courses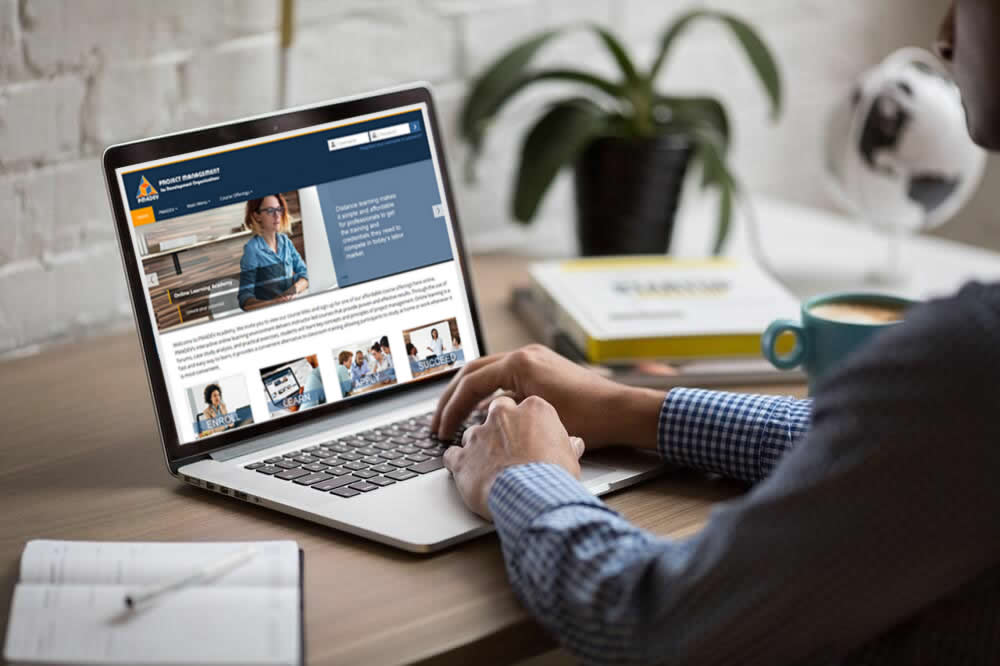 PM4DEV offers several of its popular project management courses in an online learning environment. Participants interact with the instructor, working on exercises and exchanging ideas and experiences. Through practice exams and practical exercises, students learn key concepts and principles of project management.
Our Online Learning Environment (OLE) provides a convenient alternative to classroom training, allowing participants to study at home or at work, whenever it is most convenient. All courses use a case study that includes activities, which enable participants to apply the lessons learned to their current projects.
Our courses are led by experienced project management professionals who will help you learn the essentials of project management. You will become an indispensable member of your project team by discovering and mastering the critical concepts you need to plan, implement, monitor, and close any type of project. Upon successful completion of the course, you will receive a Certificate of Completion.
PM4DEV has made various basic courses in project management available to enable the PM Community to experience our methodology and gain an overview of the concepts and methods of project management. Each course comes with a Certificate of Completion. Each course is authored by subject-matter experts at the top of their fields. Learn more about our online courses:
| | | | |
| --- | --- | --- | --- |
| Code | Course | Description | Info. |
| FPM | | This course provides an excellent introduction to the methods, practices, and tools of project management in the development field. | |
| EPM | | This course presents the nine processes required to manage a project of any size or complexity. The course applies modern quality methods to manage these processes. | |
| APM | | This course teaches the project management cycle and the various techniques and methods to help a project manager successfully manage a project from start to end. | |
| LPM | Leadership in Project Management | Leadership is a critical skill to manage complex projects. You will learn the soft skills of communication and negotiation, and how to successfully manage a project team. | |
| OPM | Organizational Project Management | This is an advanced course on the concepts, processes, and methods required to ensure that all projects and programs are aligned with the organization's development goals. | |
| MPM | Mastering Project Management | The application of knowledge is a key success factor in learning. This course goes beyond the traditional project management course by first exposing participants to a series of typical problems that project managers face on a daily basis. | |
| PDME | | This course presents the concepts of design, planning, monitoring and evaluation from a project management perspective. | |
| RBPM | | This course takes the concepts of RBM and applies them directly to the project management environment, using all the processes and methods that will help development projects achieve their desired results. | |
| PMIS | Project Management Information Systems | This course will give students an understanding of the most common processes, tools, techniques, and practices that are necessary to manage development project information | |
| | | | |
Read the reviews from our students
Click here to see the course schedule
---
Technical Requirements
PM4DEV courses are designed to function in any modern standards-compliant web browser. These are the minimum supported system requirements for all courses:
A computer with sound capability running one of the following operating systems: Microsoft Windows 7, or 10. Apple Mac OS X 10.3 or later.

One of the following browsers: Microsoft Internet Explorer or newer, Chrome, Mozilla Firefox, or Apple Safari.

A broadband Internet connection (cable modem, DSL, or LAN) A monitor with a resolution of at least 1024 by 768 pixels, and Adobe Reader 10 or later.
Features of Our Online Courses
In the online courses, the instructor provides materials, lectures, tests, and assignments that can be accessed at any time. Students are given a timeframe – usually a one-week window – during which they need to connect at least once or twice. But overall, students are free to contribute whenever they choose during the timeframe or duration of the course.
All of our online courses do not require students and instructors to be online at the same time. All lectures, discussions, and presentations do not occur at a specific hour, and students do not need to be online at the same time in order to participate. This feature provides a better way to learn. Many students need more time to form their thoughts or to consider all the sides of an issue before offering an opinion.
Features of Our Online Courses:
Virtual Libraries/Repositories of Documents, Presentations, and Videos: The online course will provide you with instructional materials. You may also be asked to download presentations, slides, and illustrative graphics. In addition, you may have instructional materials that consist of video snippets or short videos. In this case, you'll often have the option to stream the content rather than having to download an enormous file.
E-Mail: e-mail is used for all online courses. It's a great tool for asking questions, keeping in touch, and receiving materials, updates, reminders, and assessments. The instructor will use this tool to send daily reminders and updates throughout the entire course.
Discussion Boards: The discussion board is a foundational item in the online learning structure. Students will participate in discussions facilitated by the instructor. A series of questions are posted in the forums. All students must respond and comment. It's a great way to respond to answer questions and share documents and links. It's also a good place to ask questions and to clear up ambiguities.
Course Exercises: Each week you will work on an exercise, responding to a series of questions that will ask you to analyze a situation and develop a solution. The exercise has a timeline for submission in order to receive a grade.
Quizzes and Tests: Each week you will need to complete a short quiz to help you measure your progress in the course. Most of the courses also include a final test.
Click here to download information about PM4DEV online learning course features